Each company within the group is one of the leaders in its market and sets a benchmark in technology, innovation, handling, design and service.

- Over 700 employees worldwide.

- 11 locations worldwide.

- Numerous partner companies worldwide.

-Comprehensive after sale support
The Companies, the portfolio:

Event and utility tents.
System halls and storage units for trade and industry.
For sale and industrial rental.
Swimming pool covers.

Military and emergency rescue tents for Health, Military and Labour camps,

Hangars, tents and comprehensive turnkey solutions for military, civilian and industrial applications.
• RDS offers two different kinds of hospital solutions for ROLE 1, 2 or 3:

- The mobile hospitals made of inflatable and/or foldable metallic frame tents
- The hospitals made of semi-permanent structures of dual metallic/textile type (A-frame range) which are also re-deployable
• These solutions are dedicated to multi-purpose temporary, semi-permanent or even permanent applications
• A very wide range of ancillary equipment allows to design and produce integrated systems & turnkey projects
• Easy and rapid deployment, even in emergency situations.
• We guaranty the design, manufacturing, setting-up and even maintenance on such projects
• This kind of structures complies with operational needs of armed forces, fire brigades, homeland security agencies and NGOs
• Our solutions are used as medical outposts, emergency relief tents and/or mobile hospitals of all levels (ROLE 1, 2, 3).
• Fast installation / dismantling
• Logistical efficiency / optimised volumes
• Usable on all types of terrains & climates
• Modularity, Mobility and very low footprint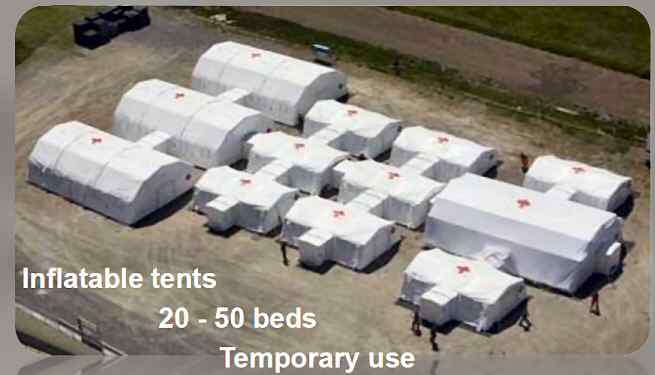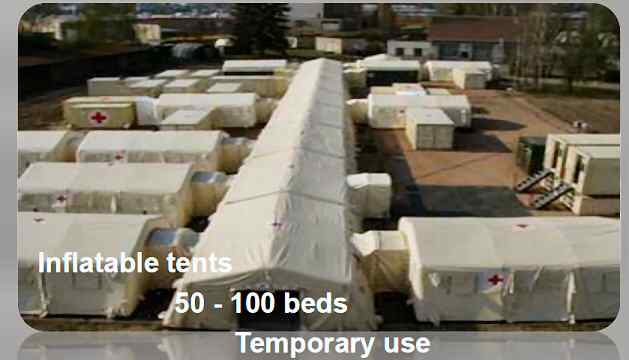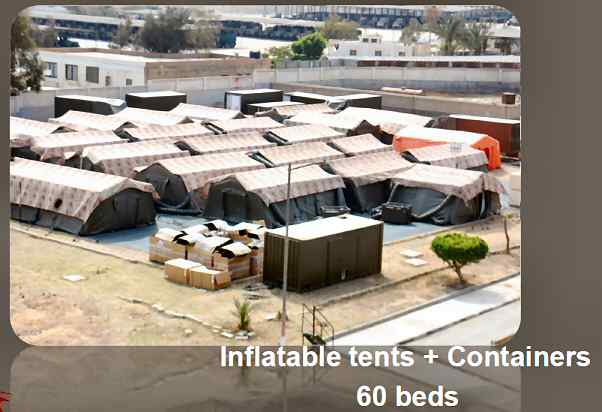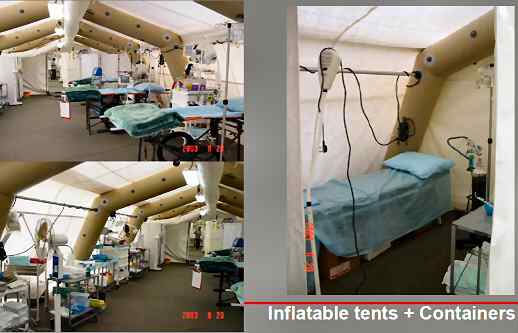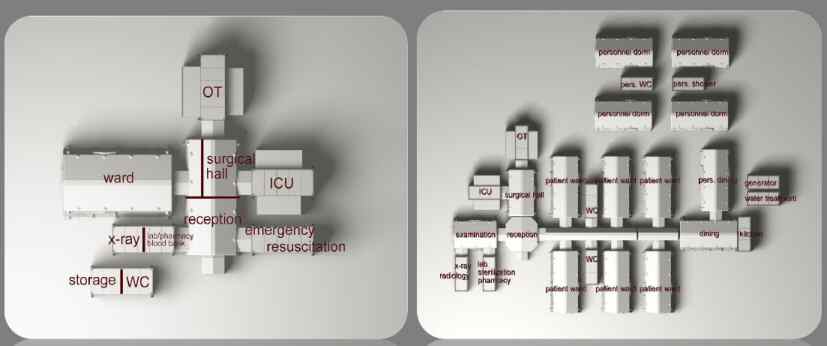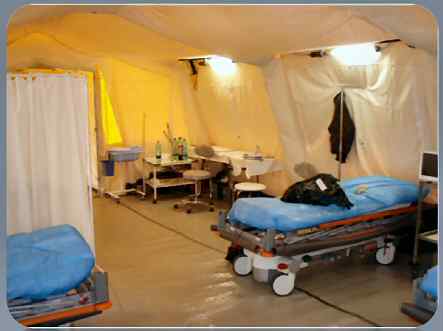 • These structures are designed for longer usage but also ensure an easy and rapid deployment, even in emergency situations.

• This kind of durable solutions mainly fits the needs of armed forces, homeland security, NGOs as well as private companies worldwide.

• These structures can be used as comprehensive hospitals, maternities, refugee camps health support centres etc...
• Ease & rapidity of installation / dismantling

• Durability

• Logistical efficiency / optimised volumes

• Usable on all types of terrains & climates

• Increased insulation/weather protection (warm/cold)

• Modularity, Mobility and very low footprint

• Very wide range of options

• Ease of maintenance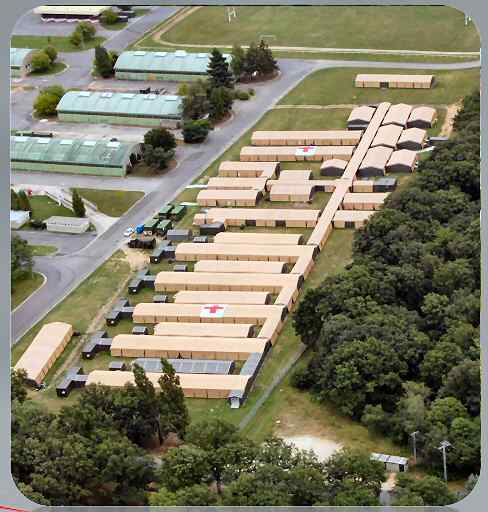 • A-frame structure

• 7000 m²

• Aluminium frame

• Double cover (roof and walls)

• Temporary use

• Re-deployable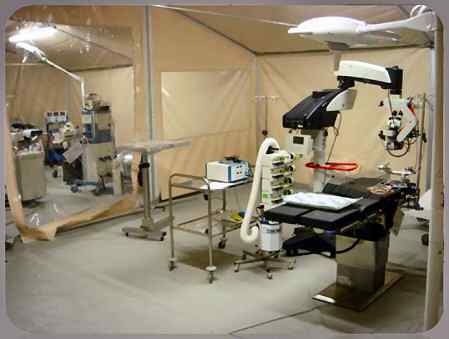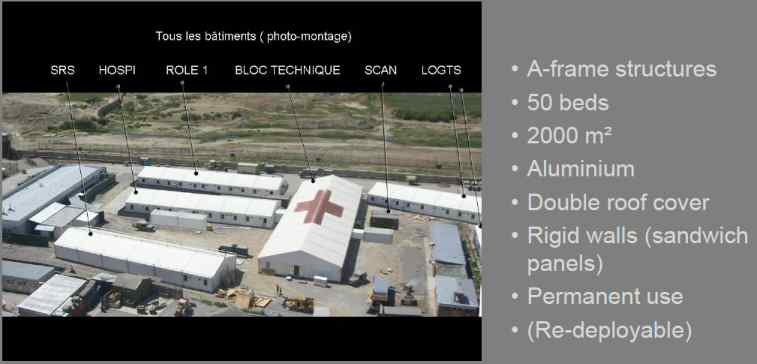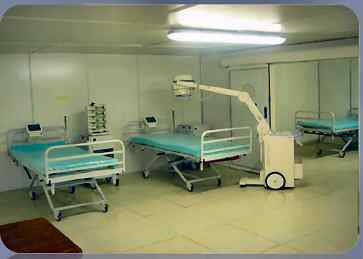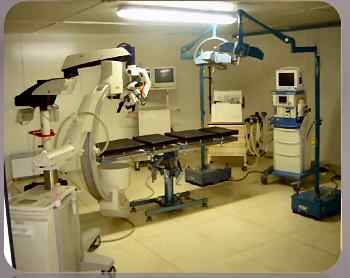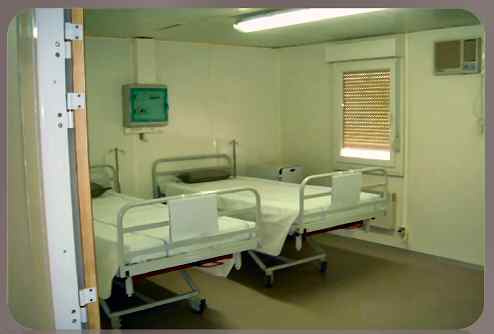 By asking the following questions:

• Location & Duration of use

• Number of patients / Staff

• Type / level of treatment required

• Nature of the terrain

• Level of comfort required (No of people per room…)

• Climatic conditions

• Connexion to the utility grids (availability of water & power)

• Budget allowance

• Terms of delivery